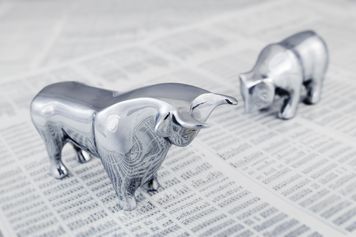 Do you like to juggle numbers or paragraphs? Are you no stranger to terms like mergers & acquisitions and tax structuring? Would you like to learn more about how the world of credit business works or are you interested in tax law issues? Perhaps you already work in financial management or tax consulting?
Then the Economics and Law program is the right choice for you to deepen your knowledge and skills from your bachelor's or diploma studies specifically in the area of finance or tax law and auditing!
The master's program is a cooperative project between the OTH Amberg-Weiden and the Aschaffenburg University of Applied Sciences and combines the competencies and specific strengths of the lecturers of either institution. With its focus on finance, tax law and auditing, the Economics and Law program offers you a market-oriented study program with topicality and high standards covering the whole range of the areas of finance, tax law and auditing.
This program trains you to become highly qualified specialists and managers for companies in all sectors, especially banks and corporations, as well as for nationally and internationally active auditing or consulting firms.
The course is offered to graduates of Business Administration, Business Administration and Law or graduates of related fields.
The central study location for the entire duration of the program is Aschaffenburg University of Applied Sciences.
The program concludes with the academic degree Master of Arts, Master of Science or Master of Laws.
Get the most important information at a glance from the leaflets Area of Specialization Finance and Area of Specialization Tax Law and Auditing or from the pages below.