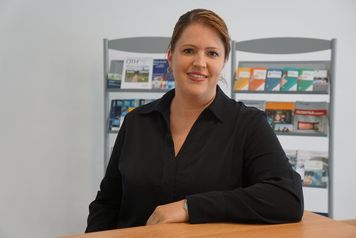 How do people make economic decisions? What characterizes their behavior in markets, companies or specific industries? Which criteria influence consumer behaviour - and what can companies learn from it? How do you identify suitable applicants? How do you successfully design change processes?
If these questions interest you, our Bachelor of Applied Organizational Psychology is the right course for you.
You will learn to apply psychological knowledge about human thinking, feeling, decision-making and acting to economic questions and facts. You will use methods of empirical social research to investigate work- and consumption-related issues. In the process, you will develop concepts for consumer-oriented product design or change management, among other things. With this know-how, you can assess economic situations in a targeted manner and take on specialist and management tasks.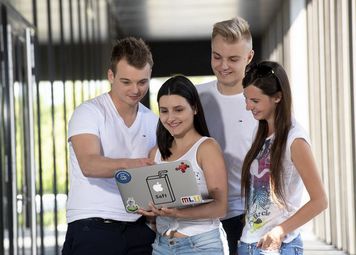 The range of contents of the course of studies and thus also your possibilities of employment as a graduate are manifold. With a basic academic education in applied psychology as well as business administration and economics, you can work in almost any area of a company. Business psychologists are particularly in demand in the personnel or marketing sector, in organisational development, in sales or in personnel and management consultancy.
The teaching languages German and English, as well as social and intercultural skills, additionally ensure good career opportunities in globally operating companies. Your Bachelor of Science (B.Sc.) degree qualifies you as a specialist and manager as well as for successful self-employment.
In addition to pure full-time studies, there is also the possibility of combining studies at our university with regular vocational training (combined studies) within the framework of a so-called "dual study programme". You also have the opportunity to combine the comprehensive theory at the university with intensive practical phases in companies (studies with in-depth practical experience).
Further Information
More information on the dual study models and entry via vocational training is available at www.oth-professional.de.
Apply now for the Bachelor's degree in Applied Organizational Psychology at the Weiden Business School of the OTH Amberg-Weiden!
The course of study starts in the summer semester and in the winter semester.
Application period for the summer semester
You can apply online for the summer semester from 15 November to 15 January.
Application period for the winter semester
For the winter semester starting on October 1, you can apply online from 1 May to 15 July.
In exceptional cases, we will extend the application deadlines for individual degree programmes. You can find out whether you can still apply for this degree programme in the Applicant portal.
Applicants with a school leaving certificate from a foreign school are recommended to submit a certificate of recognition of the school leaving certificate issued by a certified institution (e.g. uni-assist) by the end of the application period. The decision on admission to the course of study is made by the examination board.
On the pages of the study office you will find more detailed information on application and enrolment.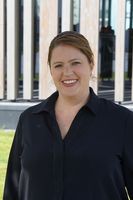 I decided to study at the OTH Amberg-Weiden in Weiden because I am not just a number here. The number of students per lecture is manageable, which quickly creates a friendly atmosphere among the fellow students. The professors support the learning progress personally and are always available as contact persons. The lectures are practical, interesting and entertaining. Through projects with regional companies I gain valuable experience and can apply what I have learned directly. In addition, I am already establishing contacts with the companies for later theses and my professional future. In addition, I can acquire key qualifications in many other areas, which give me a decisive knowledge advantage later in my career. I also like to use the excellently equipped 24-hour library for learning or for my seminar papers.
I very much appreciate the family friendliness of the OTH Amberg-Weiden. The wide range of offers for students with children is very convenient for me and enables me to study without any worries as a further qualification during my parental leave.