Information for the winter semester 2023 (october 1st, 2023)
The upcoming winter semester will be conducted on campus in Weiden.
Please make sure to apply for your Visa as soon as possible so that you can come to Germany when the semester starts.
Please note that you will not be given a place in student appartements. You have to apply for a room at the Studentenwerk Oberfranken.
Waiting time for a room can be 1-3 semesters or maybe even longer. Links to privately owned appartements in and around Weiden as well as further information can be found at study-in-germany.de.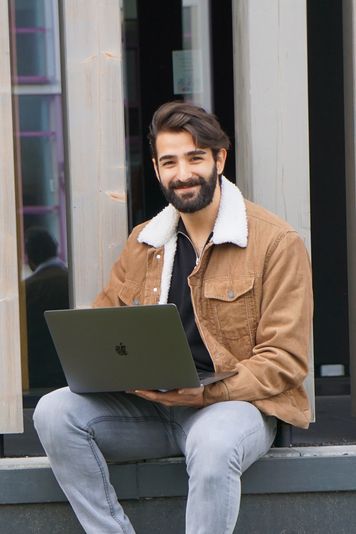 Do you seek to work in an international environment? Multilingual teams and stays abroad are exactly what you want. Would you like to participate and collaborate in a diverse global business environment? Would you like to consolidate your command of the English language and use it in everyday business life?

Then, our International Business Bachelor's Degree Program is the right place for you!

Global markets are changing rapidly. Major companies as well as start-ups and medium-sized businesses engage internationally more and more. If you wish to participate and shape these markets, our International Business Bachelor's Degree Program (CEE) provides you the knowledge and competences required. You will undergo comprehensive, English-taught business administration studies and you will also acquire specific intercultural and linguistic expertise. This will enable you to build a career in market-leading international companies and develop an entrepreneurial mindset.
In our region, there are already numerous multinational and medium sized companies, which are active worldwide. With your international business knowledge, your mastery of intercultural business practices and your cultural expertise, you will become part of their success story.
With our Bachelor's degree, you will get the entrepreneurial mindset to shape your future in international business. Your sound academic and at the same time practice-oriented education opens up all fields of business administration. A facultative semester abroad and a mandatory internship abroad contribute to the practical relevance. Your additional qualifications in intercultural and language skills will not only open up exciting fields of activity in Controlling, Marketing, Sales and Human Resources, but also numerous other international business areas. Regardless of which path you take, this course of study creates the basis for mastering cross-border challenges brilliantly.
In addition to pure full-time studies, there is also the possibility of combining studies at our university with regular vocational training (combined studies) within the framework of a so-called "dual study programme". Or you can combine the comprehensive theory at the university with intensive practical phases in companies (studies with in-depth practical experience).
Further Information
More information on the dual study models and entry via vocational training is available at www.oth-professional.de.
The program starts in the summer semester and in the winter semester.
Application period for the summer semester
For the summer semester starting on March 15, you can apply online from 15 November to 15 January.
Application period for the winter semester
For the winter semester starting on October 1, you can apply online from May 1 to July 15.
You can apply through this applicant portal.
Access and admission requirements
The International Business course is not admissions restricted and does not require the student to pass an aptitude test. You can apply for a study place within the application period in the application portal of the OTH-Amberg-Weiden.
General information about application, admission & enrollments can be found here.
A special feature of the course is that it is held 100 percent in English. For this reason, there are special qualification requirements for the programme, which applicants should fulfil or provide proof of:
Applicants with a school leaving certificate from a foreign school are recommended to submit a certificate of recognition of the school leaving certificate issued by a certified institution (e.g. uni-assist) by the end of the application period. The decision on admission to the course of study is made by the examination board.

A sufficient knowledge of the English language must be demonstrated by a language certificate corresponding to level B2 in accordance with the Common European Framework of Reference for Languages. This proof can be provided by a valid/current IBT (Internet-Based Test) Test of English as a Foreign Language (TOEFL) with a score of at least 71, IELTS Cambridge Test with 6, the Test of English for International Communication (TOEIC) with a score of at least 780, or equivalent proof, e.g. through corresponding modules in the final certificate. Proof is not required if the university entrance qualification or the university degree was obtained in English.

Basic knowledge of German at A2 level must be proven by the time you start the practical semester at the latest.
For detailed information please refer to §3 of the Program and Examination Regulations for the International Business Degree Program. You can view them here.
Fuseini Mohammed, student of the International Business program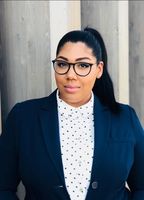 "Almost every business today is internationally oriented. That's why having a good command of English gives you a clear competitive advantage over other applicants. The OTH not only offers the necessary know-how, but also the best study conditions. Here you feel comfortable, use modern lecture halls, are well supervised by professors and work in exciting projects with and for companies."