Are you equally interested in technological progress and changing customer behaviour? Are you concerned about how technology, innovation culture and business are actually connected? You wanted to learn more about how the digital world of big data, social media and agile management works? Maybe you already work in the company?
Then the Master's degree in Digital Business is the right choice to expand your knowledge and skills from your Bachelor's or Diploma degree!
In this course of studies we train highly qualified specialists and executives for companies in all industries who want to recognize and understand new technologies and their impact on digital business. With this course of study we offer you a market-driven program with a high level of scientific and methodological relevance across the entire spectrum of digital business.
The objective of the course is the comprehensive networking of competences from computer science, business administration and engineering disciplines. For this reason, the course is offered to graduates of business administration, computer science, engineering or related fields.
Due to the international orientation of the programme, proportional modules are held in English.
The study location is Weiden. The course of studies concludes with the academic degree Master of Science (M.Sc.).
I am looking forward to the joint journey through the digital age with you.
Prof. Dr. Johann Strassl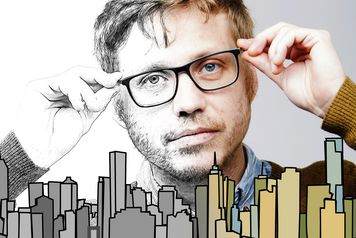 Whether you have just completed your first degree, whether you want to study alongside your job or are taking a break from working life to study full-time - you should know what benefits you will gain from studying before you decide on a master's degree.
By choosing the Master Digital Business, you will
receive the degree "Master of Science" from the East Bavarian Technical University Amberg-Weiden.
immerse yourself in the latest tasks of digital business, which are taught in a practical and scientifically targeted manner.
get a broader perspective of digital transformation and innovation through field trips.
be part of an intensive experience - not only in working in partnership with the teaching staff, but also with each other.
develop your personal and professional skills for your entrepreneurial and academic career.
gain - especially if you have completed a technical degree in advance - important management and leadership know-how.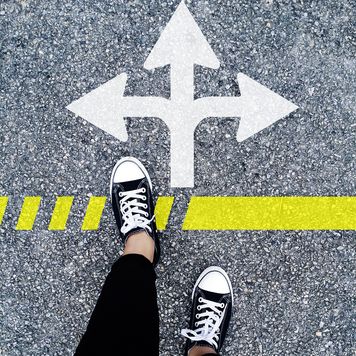 Today's economy demands specialists and executives who, due to their competencies, are able to design digital business models, digital products and services as well as digital processes in the company and to implement them successfully. In business practice, technical disciplines, information technology, design and business administration are all in the same boat when it comes to developing sustainable and innovative solutions.
With the course of studies "Digital Business" (M.Sc.)" we offer you a scientifically based and practice-relevant deepening and extension of your current skills in the future topic of the coming decade, digitalization.
As a Master of Science (M.Sc.), building on a relevant bachelor's or diploma degree, numerous professional careers and career perspectives as specialists and managers are open to you.
If you decide on the "Digital Business" (M.Sc.)" course of study, you will qualify yourself to shape the digital change in established business areas:
Product Management
Innovation and Development
Marketing, Sales and Service
Purchasing, Production and Logistics
Information Management
Finance and Accounting
Furthermore, completely new occupational profiles are open to you, which are made possible by digitalization:
Chief Digital Officer
Digital Transformation Manager
Smart Product / Service Manager
Digital Consultant
Product-/Service-Manager
Digital Marketing Specialist
Sandra Gasparics, Student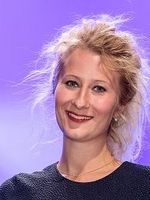 Digital Business was my dream master, because it covers exactly the content that is important to me after International Business B.A.: empathic leadership of teams with new online tools, data analytics as a decision-making aid, agile project management and design thinking in product development are just a few examples. The modules complement each other in detail and teach me to understand the interrelationships of digitization and to derive business strategies.
In Weiden, the cordiality in dealing with each other, the high-quality equipment of the campus and the close supervision by the professors confirmed that I was at the right university.
My fellow students and I work together every week in small groups, practice innovative solution methods, grow together as a team and create hands-on results. It is a great feeling to be prepared so professionally for the challenges of the future!
Philipp Charchula, Student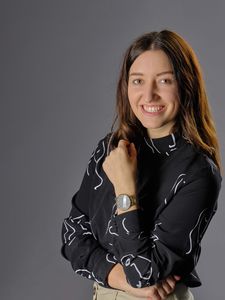 "Practical relevance and at the same time driving digitization forward - a focus that is pursued in many projects here in the program. Through seminal topics from a wide range of areas, students gain a good insight into topics relating to business management, technology and digitization. Methodological competence and scientific work are, in addition to the innovative and diverse projects, one reason why I would choose the Master's program again at any time."
Linda Mosenthin - Student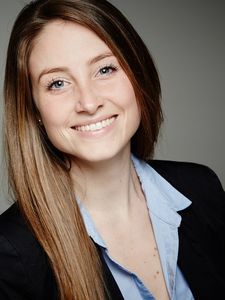 The interdisciplinary nature of the subjects and participants themselves promotes exchange between different disciplines and offers a comprehensive view of digitization. The topics are highly topical and have a high practical relevance. This means that I can integrate a lot of what I have learned directly into my job alongside my studies. In addition, the topics are taught in a practical way through projects, some of which take place with companies. Thus, we learn a lot about structured, methodical work in groups and self-management. In addition to methodology, we gain a deep insight into scientific work - to the extent that publications as a student and possibly also a scientific career are possible. Thus, the Master Digital Business offers everything I want from a modern and interactive study program.
Apply now for the Master's programme in Digital Business!
You can apply for a place at the OTH Amberg-Weiden for the winter semester as well as for the summer semester.
Registration for the start of the winter semester is possible from May 1 to July 15, for the start of the summer semester from November 15 to January 15 by online application.
In exceptional cases, we extend the application deadlines of individual degree programs. You can find out whether you can still apply for this degree program in the applicant portal.

More detailed information on application and enrolment can be found here.