To get a Wi-Fi connection at OTH you can use the Eduroam service provided by the Deutsches Forschungsnetzwerk. With this service you can reach the internet. To reach services in the OTH network please use our VPN client.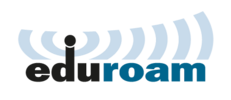 eduroam (Education Roaming) is an initiative that allows employees and students of participating universities and organisations to access the Internet at the sites of all participating organisations using their own username and password (...) via (wireless) LAN. (wikipedia)
eduroam or DFNRoaming is available to all members of the OTH Amberg-Weiden at other universities and institutions participating in eduroam.
The use is very simple:
Go to: https://get.eduroam.de .
Choose Ostbayerische Technische Hochschule Amberg-Weiden as your educational institution. Log in with your user-ID and password.
Download the suitable app for your device. You will find the Easyroam app in all common webstores. Generate a QR-Code in your Browser and scan it with the Easyroam app installed on yor device.
To reach services on our intranet please use our VPN client.
Currently, only one residence is still connected to the university's internet connection. In the residence in Infanteriestraße you are not allowed to connect a router to your network connection. Please only connect your PC or laptop. WLAN is not available there, because the residence operator does not offer it.
VPN-access to OTH Amberg-Weiden
VPN is the abbreviation for "Virtual Private Network". This network function is required if you want to access network resources from outside the university that are only accessible from WITHIN the university, i.e. not from the internet. These are, for example, certain web offers of the library or web offers for the internal administration. For this purpose, a so-called VPN connection must be established with the VPN web portal or the Forticlient. Please note that not everything that the Forticlient offers is also available via the VPN web Portal.
User login

Please log in to access the downloads.